Searching for Office Removals SW1 Knightsbridge SW3? Look no further!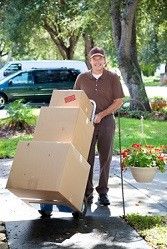 Are you planning to move office SW1 in the near future? Are you dreading the responsibility? Knightsbridge Removals believe that moving to a new office environment should be an exciting event, representing change and renewal, which is why we offer comprehensive office removal services Knightsbridge and SW7office relocation services SW1 Knightsbridge to take the tension out of your move. Contact us now on 020 8746 4474 and start planning your office move with us today!
Whatever the size of your company, moving to a new office is a significant undertaking. It is an infrequent event, and for many people a completely unusual one. It can take hours of meticulous planning and labour to execute, which can place unnecessary strain on you and your business, and disrupt your workflow. However, with our help, the experience will be totally stress-free, and run efficiently, effortlessly and effectively. Furthermore, our competitive rates mean you can enjoy a premier quality office removal service in Knightsbridge at a thoroughly cost-effective price. We're always aware that in enlisting us to help you with your office move, you are entrusting us with the smooth passage of your organisation to new pastures, and the transit of some of your company's most valuable resources. We appreciate that your very business depends on the secure transportation of equipment and files, and a seamless continuation of operations once you reach your new destination.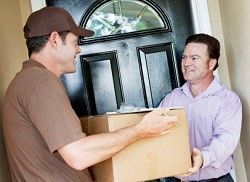 One of the many benefits of using our office relocation service SW1 in Knightsbridge is that we take a completely bespoke approach – we understand that every customer, and every customer's needs, are different, and it is our responsibility to adapt our packages to you. This means that we move SW7 at times which are convenient to you, your business and your staff – unlike many of our competitors, we are happy to conduct office removal services during weekends and after close of business, to ensure your office does not suffer any loss of trade and your workflow is not disturbed. We also reduce the intricacy of your move by packing and organising your load if you require it. This greatly increases the effectiveness of your move whilst greatly diminishing the stress of an operation. We work in continuous shifts, according to a schedule you agree with us, in order to minimise disruption to your business routine and personal life.
Our office removal team are all professionally trained and have much experience in SW3 office removals SW1. They're friendly, considerate and come to you fully prepared on what their duties will be, and what you expect of them. They will understand what procedures they need to follow, what needs to be packed, and in what sequence loads need to be dispatched. Before we move anything from your office, a representative will attend your premises to get a clear idea of your current office environment, devise a clear strategy for effective, rapid removal, and calculate your equipment and manpower needs.
At Knightsbridge Removals, we have spent many years perfecting our Knightsbridge office removals service. Our removals services SW7 are all-inclusive, designed to help you on every step of your office move, and customisable to your specific requirements. We recognise that moving is not merely about manpower or and not merely about moving filing cabinets and desks. If you're craving SW3 office removal services with a common touch and a friendly smile, call us today on 020 8746 4474 and receive a quote free of charge. Office removals are a massive responsibility which we never take lightly, and we look forward to helping you complete your hassle-free move!